Nursery – 5th Grade


Sunday Mornings at 10am
JAM is where kids come to discover
their own personal relationship with Jesus Christ
with the help of our dedicated volunteers.
WHO WE ARE…
• Elaina Camporeale, a staff member of VCC, leads JAM •
• Volunteers, the hearts and hands of JAM, support us •
• Many volunteers are JAM parents who volunteer just once a month•
• Teen volunteers assist our adults•
Volunteers are trained throughout the year
and all are welcome to become involved in the ministry.
All volunteers ages 18 and older are background checked.
WHO WE SERVE…
•We serve children ages 8 weeks through 5thgrade•
JAM ROOMS AVAILABLE…
•Baby Nursery- Ages 8 weeks-23 months•
•Toddler Room- 2 and 3 year olds•
•PreK-Kindergarten•
•1st-2nd Graders•
•3rd-5th Graders•
•Parents' Room – self-serve room•
All of our rooms are staffed with loving volunteers who are dedicated
to serving the needs of the children and families who attend VCC. 
WHAT WE DO…
In our Infant Nursery:
•Provide loving care•
In our Toddler Room:
•Read a bible devotional or story•
•Enjoy crafts, songs, and stories•
•Serve snack (Goldfish crackers)•
In School-Aged Rooms
•Study God's Word•
•Use Gospel Project as our Curriculum (A chronological Bible study)•
• Play games and do crafts • Worship together•
In JAM, we work to create an engaging environment for children where
they can feel safe to grow in their relationship with Jesus Christ.
It is our goal that the children may feel from us God's love in all we do.
Our volunteers commit to handling all situations with grace and patience.
We pray that our service may be used by God to make loving disciples of Jesus Christ.
Throughout the year, we offer family events to help
connect families to their spiritual growth and
help support parents as the spiritual leaders in their children's lives.

Safety is our number one priority!
All families who choose to use the Children's Ministry
will be asked to complete a Visitor Form or a Family Registration Form.
Please stop at our Registration Table on your first visit.
Our greeter at the Registration Table will direct you to your child's room for check-in. 
We hope that you will join us! 
Click here to email Elaina, Director of Children's Ministry
(or you can email her at Children@VictorChurch.org)
---
UPCOMING EVENTS
---
August 20th, CHURCH IN THE PARK! Hope to see you there with the whole family.
September 10th, NEW JAM SCHOOL YEAR STARTS! All elligible children move into new age groupings.
---
THANK YOU TO ALL WHO HELPED MAKE VBS HAPPEN!!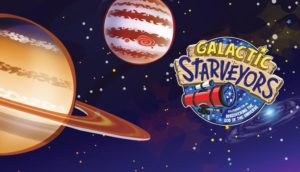 VBS at VCC was awesome!!
The kids had a blast discovering the Creator of everything!
They learned that the God who created everything
created each of us and wants a relationship with us!
We focused on: Colossians 1:15-16
He is the image of the invisible God, the firstborn over all creation.
For everything was created by Him, in heaven and on earth, the visible and the invisible, whether thrones or dominions or rulers or authorities—
all things have been created through Him and for Him.
aracer.mobiреклама в интрнетеtopodin.comкак оптимизировать сайт под яндекс