What to Expect on a Sunday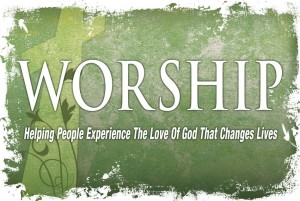 Victor Community Church meets at 7500 Route 251 (Victor Mendon Road) in Victor, NY.  Our main worship service is held each Sunday at 10am and usually runs about an hour.  Our services typically consist of upbeat praise and worship led by our band, prayer, Scripture, and a practical & challenging message from our pastor.  Our environment is casual and friendly; so feel free to grab a cup of coffee before the service and worship with us!
What to Wear
The only thing we care about at VCC in terms of attire is that people are comfortable to authentically worship God.  Feel free to dress up or dress casually – we just look forward to seeing you here!

Who Should Come
Everyone!  We invite anyone to join us.  You will be warmly welcomed as you enter, and directed so you don't feel lost in the crowd.
Our Children's Ministry, JAM, serves children ages 8 weeks to 5th graders. During the service, your children are encouraged to participate in JAM. Each room is grouped by age and is geared to engage your children in an age appropriate, fun and safe environment. Each room is staffed by trusted and gifted children's volunteers.
No matter who you are or where you're coming from in life, we hope you will join us to experience the love of Jesus Christ and be encouraged by God's Word.
So come and WORSHIP, GROW, SERVE, and SHARE with us as we become loving disciples of Jesus Christ!
topodкак продвинуть сайт в топ 10продвижениепродвижение с оплатой за результат